From the Heart Church Ministries WorldwideTM
2022 General Church Meeting
Tuesday, July 12 - Sunday, July 17, 2022
Parent Church  |  Suitland, Maryland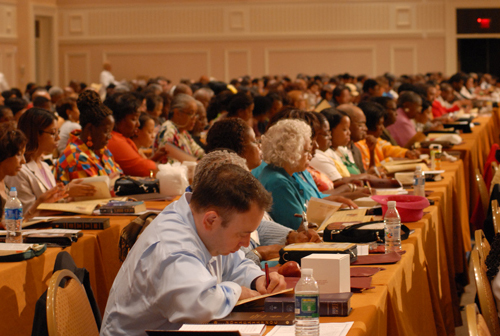 Please note: this schedule is subject to change, based on the local pandemic restrictions in place at the time of the General Church Meeting.
Meeting Registration            12:00 – 7:00 p.m.
Opening Service                     7:30 p.m.
Wednesday, July 13 – Friday, July 15
Business Sessions                 9:00 a.m. – 4:00 p.m.
Friday Night Live!                     7:30 p.m.
Friday, July 15
Saturday Fellowship Activities
Activities are optional. The cost of these activities are not included in the General Church Meeting registration. Saturday Fellowship Activities will be identified at a later date.
Closing Worship Service        9:30 a.m.
Sunday Brunch*                       1:00 p.m.
*for General Church In-Person Attendees Only